联系方式
联系人:Andy (
联系我时,请说是在SMT人才网上看到的
)
点击查看
完善简历可查看联系方式!
职位描述
Responsibilities
 The Sales Manager's responsibilities include but are not limited to:
 Selling the Company's complete product line to the industry.
 Establishing and meeting sales and profit targets.
 Maintaining profitable, market-dictated pricing.
 Following all AIM guidelines and rules as well as all local and national laws.
 Providing feedback to AIM management of ways to improve the company's sales and profit performance.
 Preparing work reports and forecasts as required.
 Coordinating sales opportunities with appropriate AIM personnel such as technical support engineers, credit managers, and executives and distributors.
 Reporting activity pertaining to identified strategic accounts on a timely basis.
 Making a sufficient number of direct sales calls and sales to obtain desired growth in the Region.
 Defining and providing product requirements to the technical dept.
 Providing assistance with market research.
 Working with the Vice President of Technology and Technical Service Manager to provide technical assistance and "trouble-shooting" of products/processes.
 Identifying new applications and opportunities for existing products.
 Preparing expense reports in a timely fashion.
 Performing training presentations on current and new technologies to customers, distributors, and rep groups.
 Interfacing with Credit, Quality Assurance departments and other departments as necessary.
 Attending company sales meetings and industry trade shows.
 Working closely with assigned Customer Service Representative.
 Other tasks assigned by supervisors
 Supervisory Responsibilities:
 Assign tasks to the Customer Service Representative regarding orders and quotes as required.

Qualification Criteria
 The Sales Manager should possess:
 Proficiency in spoken and written English.
 Post-Secondary Education and a minimum of 5 years of related sales management experience.
 Have a strong general working knowledge of the Electronic PCB Assembly process regarding both SMT and Wave soldering technologies to the level to be confident in commercial discussions.
 Possesses the ability to recognize opportunities based on technical discussions with the customer with full assembly materials product line.
 Develop a strong understanding of what the latest AIM products are and which specific applications they are designed for and be able to also understand the process application behind them.
 Possess strong communication skills and the ability to present AIM product specific information to customer or distributor.
 Experience handling global account or multi-national customers.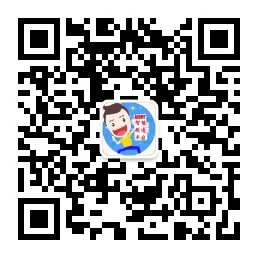 微信扫一扫,及时了解投递状态